Vertical Weld Overlay Cladding Station
Anvin offer fully automated TIG cladding welding systems for vertical valve-cladding applications. Complete turnkey packages include a wire-feed unit as well as a standard torch-programmable, cold-wire pulsed TIG welding power source with an optional hot-wire system available for applications where higher deposition rate are required.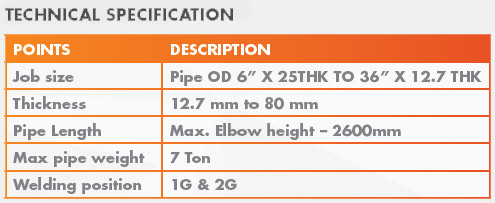 Application
To carryout CRA spiral, circular and step increment wed overlay inside of pipe fitting and flanges, i.e. Pipe elbow, Tee, Reducer, Cap, Valve, profile, etc.